History of Jewelry: From Ancient Times to Modern Day Trends
26/04/2023

Posted by:

GJA

Category:

Knowledge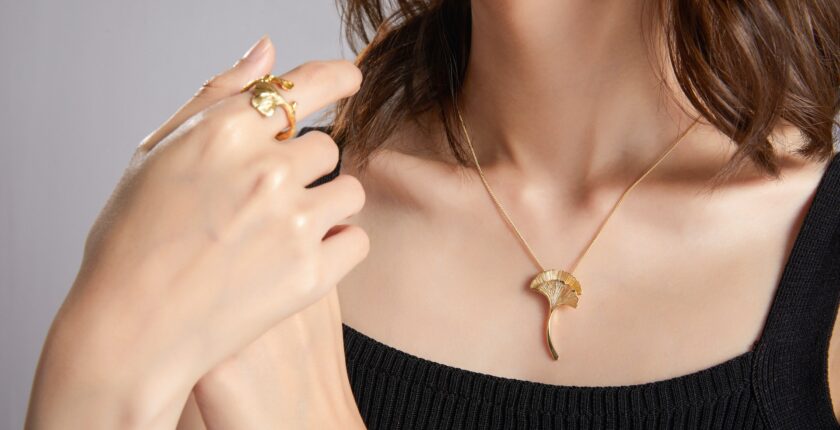 Jewelry has been a part of human history for thousands of years. From the earliest civilizations to modern-day trends, jewelry has been a way for people to express themselves, display their wealth, and honor their traditions. In this article, we'll explore the rich history of jewelry, from ancient times to modern day trends.
Ancient Jewelry
The oldest known jewelry dates back over 100,000 years, and was made from shells and beads. Ancient civilizations, such as the Egyptians, Greeks, and Romans, also used jewelry as a form of adornment and a symbol of status. The Egyptians, in particular, were known for their elaborate jewelry designs, which often featured precious stones, such as lapis lazuli and turquoise, and intricate gold work.
Medieval Jewelry
During the Middle Ages, jewelry became more elaborate and was often used to adorn religious artifacts, such as crosses and reliquaries. Jewelry also continued to be used as a symbol of wealth and status, with nobles and royalty wearing elaborate pieces made from precious metals and gemstones.
Renaissance Jewelry
The Renaissance saw a revival in the arts and an increased interest in classical antiquity. Jewelry designs during this time were inspired by ancient Greek and Roman styles, and featured intricate gold work and precious stones. The rise of the merchant class also led to an increased demand for more affordable jewelry, made from less expensive materials such as glass and paste.
Victorian Jewelry
The Victorian era saw a wide range of jewelry styles, from romantic and sentimental pieces to elaborate and ornate designs. Queen Victoria's love of jewelry inspired many trends, including the popular mourning jewelry, which featured black enamel and jet, and sentimental lockets and brooches. The discovery of new gemstones, such as diamonds in South Africa, also led to a renewed interest in jewelry design.
Art Nouveau and Art Deco Jewelry
The late 19th and early 20th centuries saw the rise of two distinct jewelry styles: Art Nouveau and Art Deco. Art Nouveau was characterized by flowing lines and organic forms, and often featured natural motifs, such as flowers and insects. Art Deco, on the other hand, was characterized by geometric shapes and bold colors, and was inspired by the industrial and technological advances of the time.
Modern Jewelry Trends
Today, jewelry trends are constantly evolving, with new materials, designs, and styles emerging every season. Minimalist designs featuring simple geometric shapes and delicate chains have become increasingly popular in recent years, as have stackable rings and bracelets. Sustainable and ethical jewelry, made from recycled metals and ethically sourced gemstones, has also become a growing trend.
Conclusion
Jewelry has been a part of human history for thousands of years, and has evolved over time to reflect changes in culture, society, and technology. From ancient shells and beads to modern sustainable designs, jewelry continues to be a way for people to express themselves and honor their traditions.